Good branding is arguably the most important thing when it comes to ensuring the success of your business. Building consistent and powerful branding should be a priority for both small and large businesses alike. In fact, there are seemingly endless benefits to building and maintaining a strong brand including increased customer recognition, increased credibility and customer loyalty, and market competitiveness.
When it comes to the one-stop solution for all your branding concerns, Team IHA LLP is at your service. As the name of the company suggests, I Have Answer (IHA), the company works tirelessly to provide its clients with the best outcome possible. The team always invents innovative ways to drive results and quality. They thrive on the achievement of excellent results in the shortest possible time.
As marked by Marty Neumeier, branding is the process of connecting good strategy with good creativity. With the very same idea, Team IHA has significantly grown and created an impact on the minds of people over the course of 16 years. With a client base in 15+ countries worldwide, the company is trusted to help businesses elevate their value.
Branding Values of Team IHA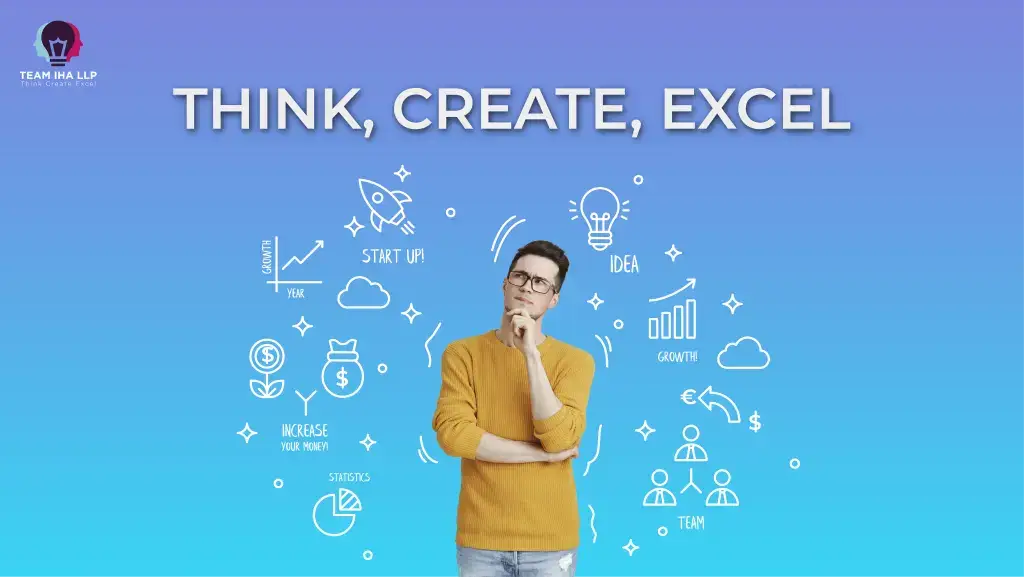 Branding is about shaping that perception and the team's ability to implement technological changes and modifications to enhance the branding process is the reason behind their rapid but hard-earned success.
The company is made up of experienced professionals who provide services tailored to all queries & issues. IHA provides solutions on all continents, guarantees satisfaction around the world, and continues to support all the needs of individuals and businesses. Staying true to their motto "Let's make it easy", they are constantly striving to make branding a better experience.
Creativity being the key to promising branding, Team IHA functions on three key ideologies to add to your brand value-
Think- They think out of the box! They believe in ideation and innovation for an experience that is out of the world.
Create- They just don't think of interesting things, but also turn them into reality. Putting thoughts into action is their strong suit.
Excel- When the team starts to develop their ideas, they pursue excellence and perfection, and nothing less.
Brand Recognition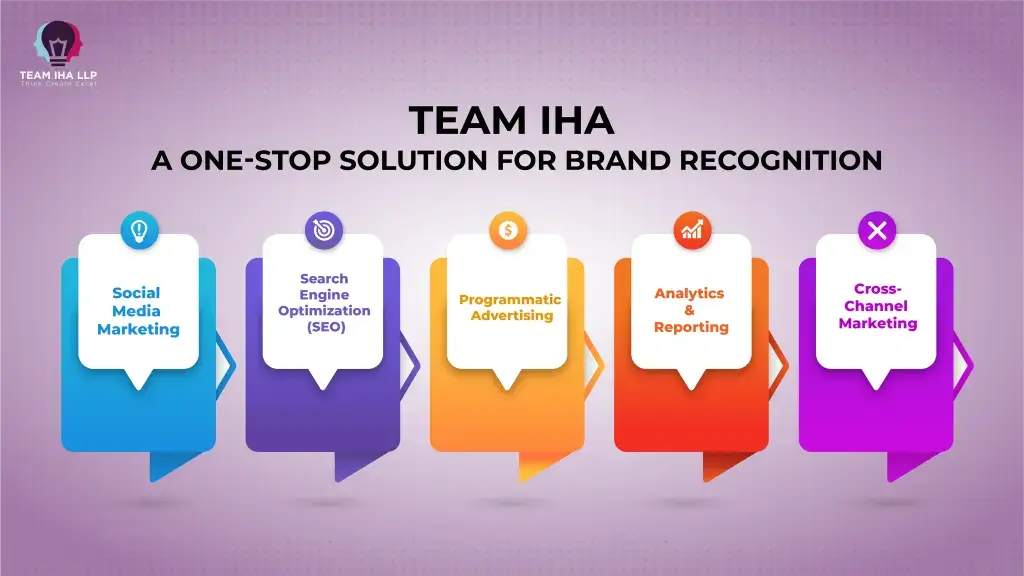 Branding demands commitment to continual reinvention, striking chords with people to stir their emotions and commitment to imagination.
Do you want to create a valuable relationship with your customers and increase your brand value? If yes, the digital marketing services provided by the IT professionals at Team IHA are your perfect homage!
Team IHA helps you build your goodwill from scratch. In the generation of digitalization, the team contributes largely to improving your company's online presence. Team IHA operates on the following bases in order to produce the desired results-
Search Engine Optimization (SEO)- The SEO experts of Team IHA are up-to-date with the latest strategy and tools. The experts can help you put your website smartly in front of the customers and get them to reach out to you. The team has immense experience in optimising backlinks, local optimization tactics, internal links, and related keywords.
Social Media Marketing- Team IHA can help you reach out to your target group and present yourself to them through Facebook ads, Instagram, Twitter, and other social media networks. The team can also analyse your social media presence to create compelling social media campaigns and content to ensure regular presence and interaction.
Analytics & Reporting- You must carefully use all the data to optimise the performance of your digital marketing campaigns. The company's experts offer effective data tracking, compilation, analysis and a way forward.
Cross-Channel Marketing- Implementing a cross-channel marketing strategy can be tricky. But the experts of Team IHA have good experience in doing so. They can take care of multiple channels and design better campaigns.
Programmatic Advertising- Programmatic advertising uses automated technology to buy media. It uses data to serve ads to the right users at the right time and right price. Team IHA's experts help your business elevate its value through the best services.
If you are interested in getting the best digital marketing services, you can contact Team IHA. Their dedicated team of experts have years of experience and has helped many companies to achieve their goals. Team IHA LLP- the best platform for the finest branding experience indeed!