The new 3CX update now lets you add a business WhatsApp number and have your team answer the messages! Furthermore, SMS integration has also been improved making the same much easier to configure. You can now create your own automated chat responses using quick response message templates.
Check Out – IVR & Call Queues
New Features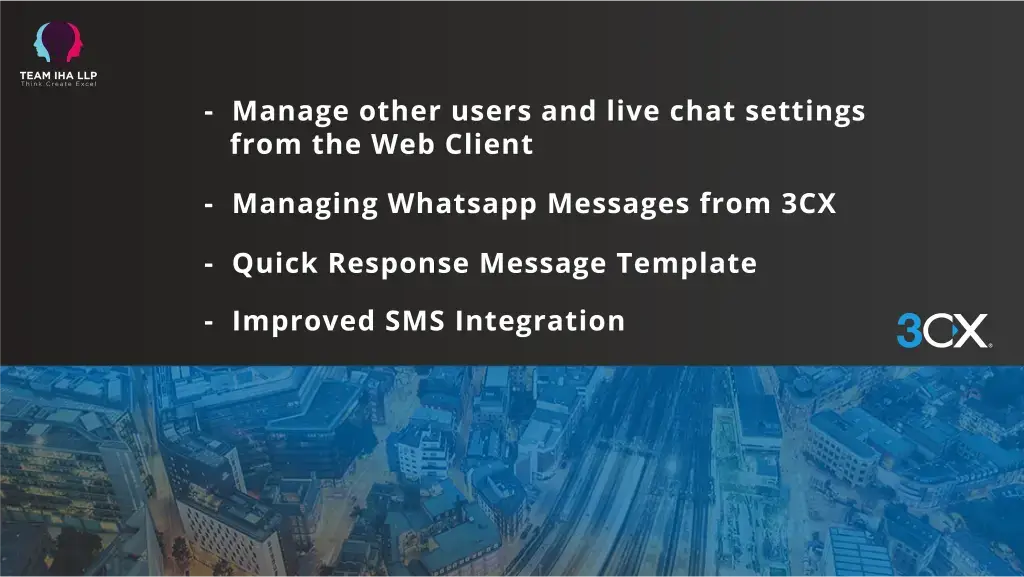 Managing Whatsapp Messages from 3CX
With the help of the WhatsApp connection, you can instantly transport WhatsApp messages to the Web Client so that agents can respond to, transfer, and handle customer inquiries from a single platform.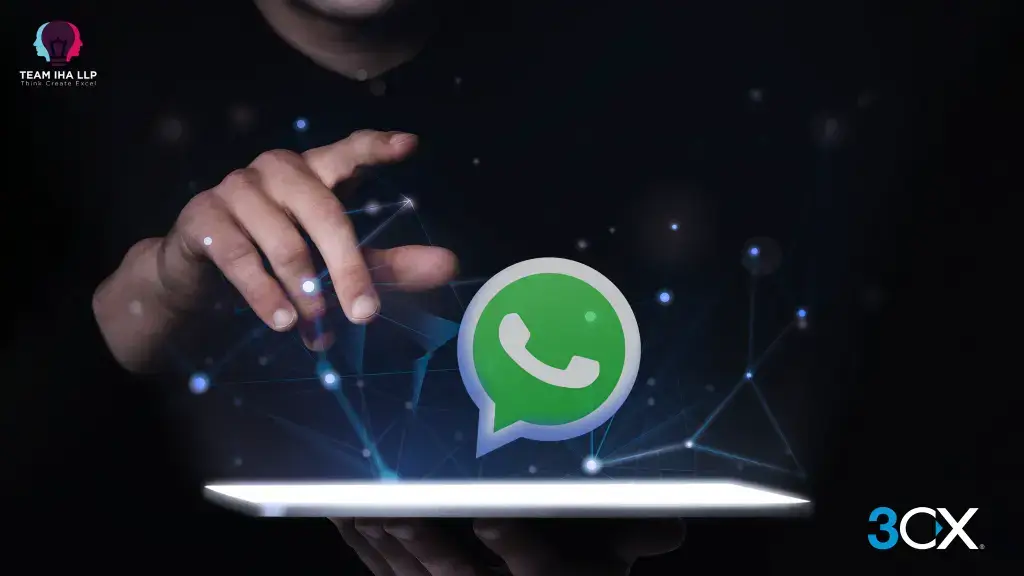 In light of the same, you can also expect the following:
WhatsApp messages can be assigned to groups to ensure prompt responses.
By centralising all customer communications, you can provide superior service.
To ensure that no response disobeys business regulations, messages are recorded.
Employees won't have to share their individual WhatsApp numbers!
Improved SMS Integration
Previously, the SMS setting was set up independently, but it has been upgraded to live right inside the SIP trunk configuration.
There is now an "SMS" tab that enables you to configure SMS in 4 simple steps:
In the "SMS" tab, enable the SMS.
Enter the Secret Key obtained from the VoIP provider's portal.
Copy and paste your 3CX webhook URL into your provider's portal.
Enable your users' permissions to send SMS.
Quick Response Message Template
Using your own fully customizable quick response message templates, you may respond to any chat message, including those sent by live chat, Facebook, WhatsApp, and SMS, even faster. To access new templates, merely click on the icon in the message response bar. Templates can be made by group managers and divided into different categories (such as New Enquiry & Admin) and languages.
You may also put up templated responses with placeholders to give your communications a personalised touch.
Manage other users and live chat settings from the Web Client
Users who have been given "System Administration" permissions in the Management Console can now edit Users and Live Chat setups using their Web Client. System administrators can access user settings, including modifying the status schedule, by selecting "Admin" from the menu bar. They can also change the settings for Live Chat, which now include new styles, choices, and privacy restrictions.