In this day and age, for almost all individuals, digital technologies are involved to some extent in most aspects of our lives, even if we are not aware of them. Digitalization is an unavoidable part of modern life. It has become a fundamental, and often the necessary way for people to carry out the most basic tasks of life.
When it comes to marketing, digital marketing has become increasingly important because of how accessible digital channels are. In essence, digital marketing is a way to connect with your potential customers using the internet and other forms of digital communication, using various tools such as social media.
In the world of Internet Customer Service, it's important to remember your competitor is only one mouse click away. But so is the key to unlocking all your concerns relating to Digital Marketing. DOUG WARNER
Team IHA LLP, which stands for I Have Answer (IHA), works tirelessly to provide its clients with the best outcome possible. The team always invents innovative ways to drive results and quality. They thrive on the achievement of excellent results in the shortest possible time. Their ability to implement technological changes and modifications to enhance the computing experience is commendable.
Marketing has always been about how to reach (and sell to) an audience. What's Changed, as technology changes, is where you find that audience. Team IHA, at your service, serves the very same purpose for you. The team has significantly grown and created an impact on the minds of people over the course of 16 years. With a client base in 15+ countries worldwide, the company is trusted to help businesses elevate their value.
Association with Team IHA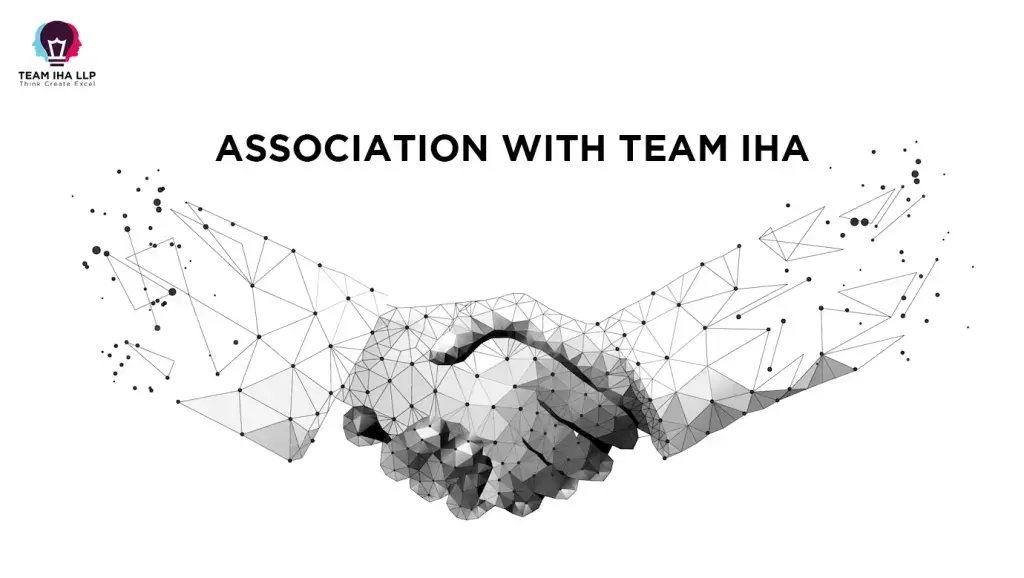 The future of marketing is digital, and in order to make sure that the future of your business is secure, IHA serves as the best platform.
IHA provides solutions on all continents, guarantees satisfaction around the world, and continues to support all the technical needs of individuals and businesses.
It strives to bring inspiration and innovation to businesses through technology & support solutions.
They make technology better for everyone, so businesses can focus on what they do best.
Digital Marketing with Team IHA
Have you been looking for experts to implement effective IT strategy, system integration, and smooth digital transformation? Team IHA is all you need on board.
Instead of one-way interruption, digital marketing is about delivering useful content at just the right moment that a buyer needs it. That's where Team IHA steps in. In the generation of digitalization, the team contributes largely to improving your company's online presence.
When your business becomes digitally available, customers can easily interact with your products or services irrespective of geographical boundaries. Staying true to their motto "Let's make it easy", their dedicated team of experts has years of experience and has helped many companies to achieve their goals.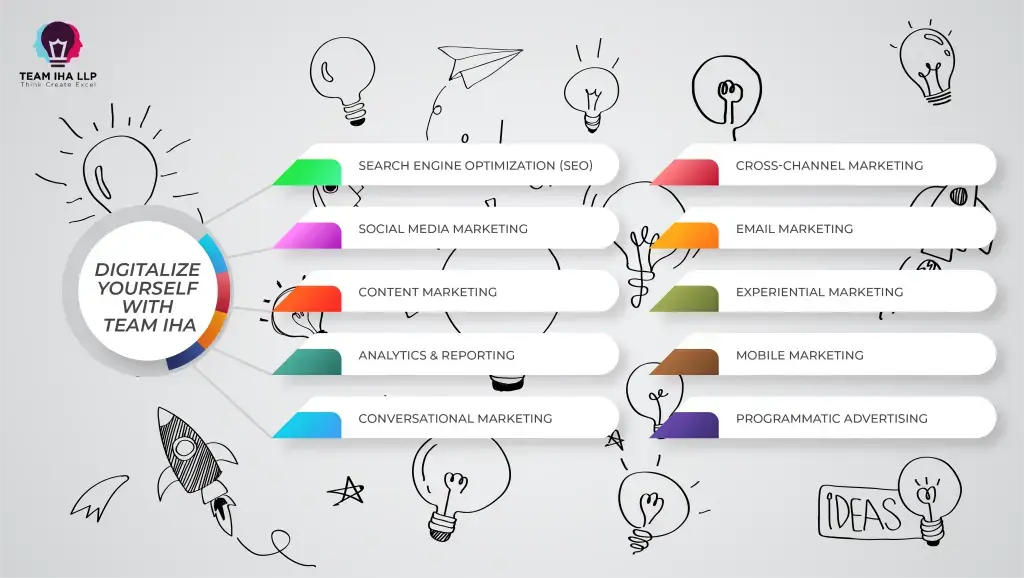 To enhance your digital presence as a business, Team IHA inculcates a progressive range of services-
Search Engine Optimization (SEO) – The SEO experts of Team IHA are up-to-date with the latest strategy and tools. The experts can help you put your website smartly in front of the customers and get them to reach out to you. The team has immense experience in optimizing backlinks, local optimization tactics, internal links, and related keywords.
Social Media Marketing – Marketing is about telling good stories. Social media marketing is about getting your customers to tell them for you. Team IHA can help you reach out to your target group and present yourself to them through Facebook ads, Instagram, Twitter, and other social media networks. The team can also analyze your social media presence to create compelling social media campaigns and content to ensure regular presence and interaction.
Content Marketing – Where traditional marketing tells the world you're a hero, Content Marketing is showing the world that you are one. Through a robust content marketing strategy Team IHA can help you create new content and market it to various channels so you can reap better benefits.
Analytics & Reporting – You must carefully use all the data to optimize the performance of your digital marketing campaigns. The company's experts offer effective data tracking, compilation, analysis, and a way forward.
Conversational Marketing – This is seen as a dialogue-driven and customer-centric marketing approach. The team's experts can offer you this service, so the buying experience becomes smooth for your targeted customers.
Cross-Channel Marketing – Implementing a cross-channel marketing strategy can be tricky. But the experts of Team IHA have good experience in doing so. They can take care of multiple channels and design better campaigns.
Email Marketing – Through this marketing technique, you can send commercial messages to a group of targeted people. You can get email marketing services from Team IHA to enjoy the very best results possible in terms of clicks, email opens, traffic, and sales.
Experiential Marketing – Also known as engagement marketing, this immerses customers within a product. The professionals of Team IHA can help you create an emotional connection between the brand and the consumer. The experts can also help you create positive touchpoints and social shareability.
Mobile Marketing – This digital marketing strategy aims at reaching the target audience through MMS, SMS, emails, websites, devices, tablets, or smartphones. Our team can help you create true omnichannel engagement that can take your business to new heights of success.
Programmatic Advertising – Programmatic advertising uses automated technology to buy media. It uses data to serve ads to the right users at the right time and right price. Team IHA's experts help your business elevate its value through the best services.
Get in touch with the best digital marketing company in India to establish your digital footprints in the market. Because Team IHA is the one-stop solution for all your marketing and IT needs.