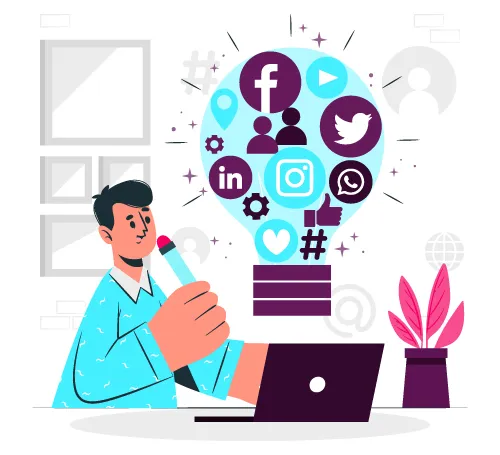 Have you been struggling to create a valuable relationship with your online customers? In that case, you must take digital marketing services from the IT professionals at Team IHA. When your business becomes digitally available, customers can easily interact with your products or services irrespective of the geographical boundaries. Digital marketing solutions can help you generate more leads and convert interest into customers. You can also find out what your competitors are doing online.
If you are interested in getting our digital marketing services, you can contact us at Team IHA. Our dedicated team of experts have years of experience and have helped many companies go digital to achieve their goals. Our experts have worked with a wide range of industries and we want to give you an idea of what we offer under digital marketing solutions.
Search Engine
Optimization Services
In the list of digital marketing services, search engine optimization is always on the top. SEO helps to give your website top ranking in the web searches and influences all your online marketing strategies. If your business does not get effective SEO service, your targeted customers might never get to know about your presence and your offerings.
The SEO experts of Team IHA are up-to-date with the latest strategy and tools. Our experts can help you put your website smartly in front of the customers and get them to reach out to you.
We have immense experience in optimizing backlinks, local optimization tactics, internal links, and related keywords. Our SEO services can keep your website on top of the search engines.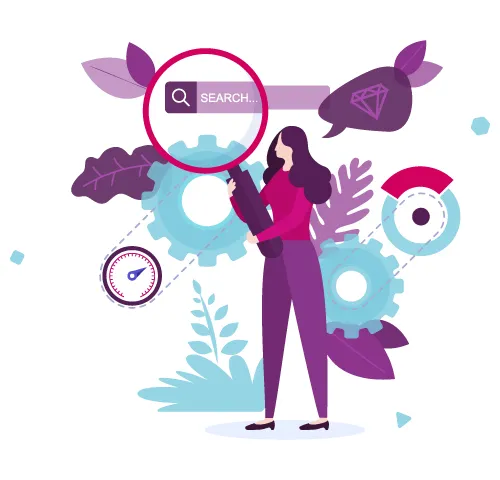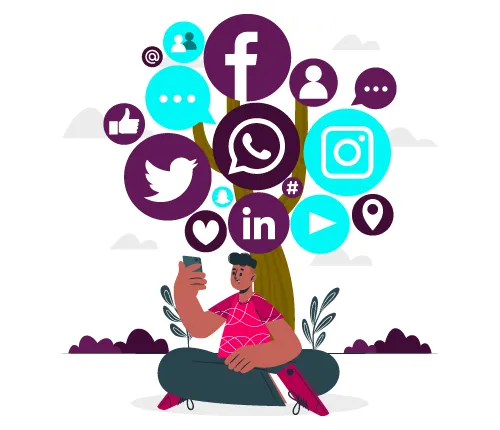 Around 3 billion people use social media. Through effective social media marketing, you can promote your goods and services and create awareness of your brand by engaging with your audience and sharing content.
However, you need proper information about each platform that you use to master the tricks and hacks of social media marketing and for that- WE ARE HERE! Team IHA can help you reach out to your target group and present yourself to them through Facebook ads, Instagram, Twitter, and other social media networks.
Our Team can also analyze your social media presence to create compelling social media campaigns and content to ensure regular presence and interaction.
You must carefully use all the data to optimize the performance of your digital marketing campaigns. Our experts offer the best tools that you need to understand how the campaign works and how you can make them better.
When you organize, compare, and compile your data, you know how well your campaigns performed. Team IHA offers effective data tracking, compilation, analysis and a way forward.
By producing and disseminating pertinent articles, videos, podcasts, and other media, content marketing strategy is a marketing tactic used to draw in, hold onto, and grow an audience. When it's time to buy what you sell, people will think of your company first thanks to this strategy's promotion of brand awareness and establishment of expertise. Team IHA offers Search Engine Optimization, Social Media Marketing, Reporting and Analytics, and much more. The benefits of content marketing are as; it increases your brand's online visibility, gets you more leads, helps in improving authority, and boosts loyalty.
Team IHA offers different types of content marketing such as; Videos, Emails, Webinars, Blogging, Lead Generation, Applications, Newsletters, and much more. So what are you waiting for let's grow your business with Team IHA? click here to get a callback or simply dial this number to get in touch with us.
Conversion Rate Optimization
The process of increasing the percentage of conversion from mobile apps or websites is called conversion rate optimization (CRO). The experts of Team IHA can help you generate better ideas for elements on your app or site for improvement. You can lower your customer acquisition costs by getting more value from users and customers you already have. This service also increases revenue per visitor, grows your business, and acquires more customers by optimizing your conversion rate.
Cross-channel marketing connects to the customers through different marketing channels like SMS, mobile app, social media, and email. This customer-focused digital marketing service provides an integrated experience across owned, earned, and paid media.
You can create an omnichannel customer journey towards your goal by designing a better marketing strategy.
Implementing a cross-channel marketing strategy can be tricky. But the experts of Team IHA have good experience in doing so. We can take care of multiple channels and design better campaigns.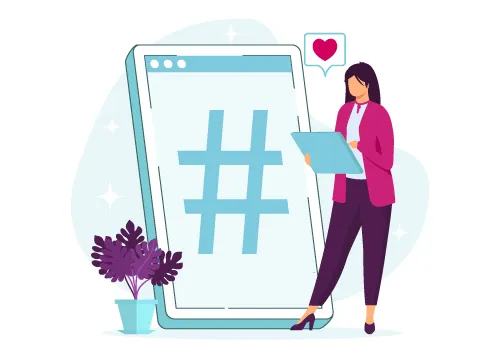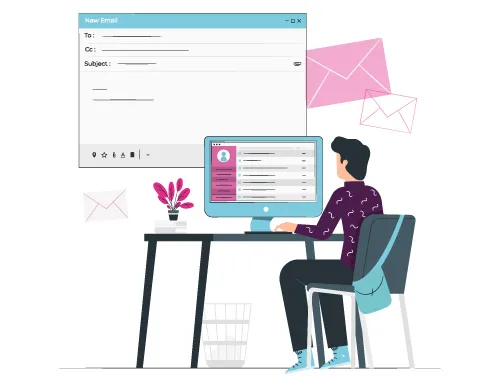 Living in this era means a digital world. Businesses are not limited to just a confined locality, we can reach anywhere in the world. Team IHA's email marketing strategy has been helpful for many brands all over the world, Team IHA has successfully given them tons of clients.
Team IHA email marketing services for your goods or services can be a quick, adaptable, and affordable way to attract new clients and keep hold of current ones by promoting frequent website visits. You can design personalized and targeted messages using email marketing. This could facilitate the development of deep connections with your clients or customers. Your direct marketing campaigns' response rates may also increase as a result.
Without wasting any further time request a call back here or simply dial this number to get in touch with us. Team IHA offers thorough consultation before starting its work to suggest what fits better for you.
Experiential marketing, also known as engagement marketing, immerses customers within a product. This marketing technique does not just encourage customers to buy products or services, but it helps them experience the brand.
The professionals of Team IHA can help you create an emotional connection between the brand and the consumer. Our experts can also help you create positive touchpoints and social shareability.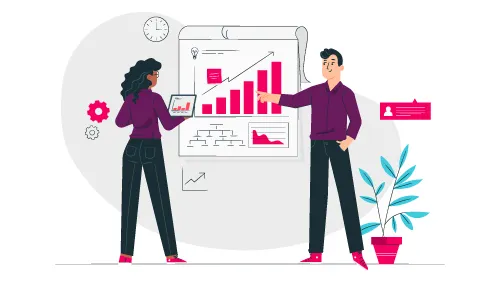 This digital marketing strategy aims at reaching the target audience through MMS, SMS, emails, websites, devices, tablets, or smartphones. If done correctly, mobile marketing can increase the conversion rate.
Our team can help you create true omnichannel engagement that can take your business to new heights of success. Team IHA can help you reach a wider audience so you can advertise your services and products in a better way.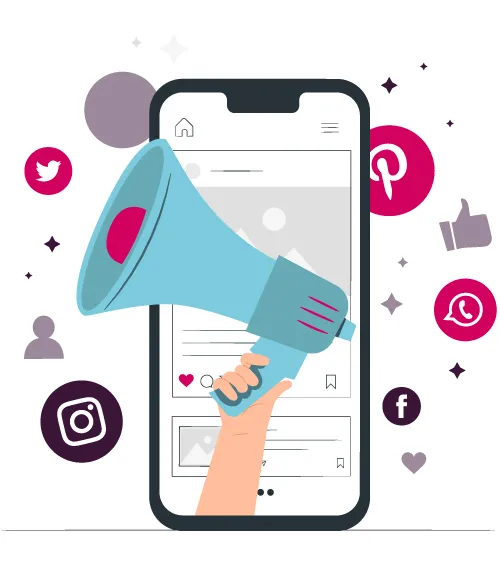 Programmatic advertising uses automated technology to buy media. It uses data to serve ads to the right users at the right time and right price. This advertising method exists in a wide range of digital channels.
You can drive impressions at scale for better Return on Investment for markets through robust programmatic advertising.
If you are interested in getting any of these digital marketing services, you can contact us.
At Team IHA, our experts will help you take your business to new heights. We have been delivering the best solutions to our clients for 10+ years.
We have a team of more than numerous software experts who will help your business elevate its value through the best services. Our team has experience in working on multiple dynamic projects.
Hurry to get the best digital marketing services from the industry expert at pocket-friendly prices.
// Drop us a line! We are here to answer your questions 24/7