Today, mobile devices, and the mobile applications that unlock their value, are the most popular way for people and businesses to connect to the internet. To stay relevant, responsive, and successful, organizations must develop the mobile applications that their customers, partners, and employees demand.
Mobile app development is the process of making software for smartphones and digital assistants, most commonly for Android and iOS. The mobile development process involves creating installable software bundles (code, binaries, assets, etc.), implementing backend services such as data access with an API, and testing the application on target devices.
Best Platform to Serve the Purpose
Even though mobile app development is rapidly growing, yet, it might seem daunting sometimes. Hence, Team IHA LLP is here to solve all your concerns and make technology easier and more accessible. Their ability to implement technological changes and modifications to enhance the computing experience is commendable. IHA provides solutions on all continents, guarantees satisfaction around the world, and continues to support all the technical needs of individuals and businesses.
It strives to bring inspiration and innovation to businesses through technology & support solutions. They make technology better for everyone, so businesses can focus on what they do best. For the past 16 years, the team has been working efficiently to provide its clients with the best possible result. With a client base in 15+ countries worldwide, the company is trusted to help businesses elevate their value.
Team IHA- Efficiency and Effectivity
Businesses of all kinds are taking advantage of custom business apps as it helps them reach a wider audience. Team IHA gets just the right solutions for you that are tailored specifically for your business. From IOS app development to android app development, we cover all industries to help you master their audience reach.
Apps are easy to maintain, and they can securely keep your data. It can help you improve your customer relationship. The professionals of Team IHA have adequate experience in offering the best custom app development service. They use the best tools to help you achieve your business goals.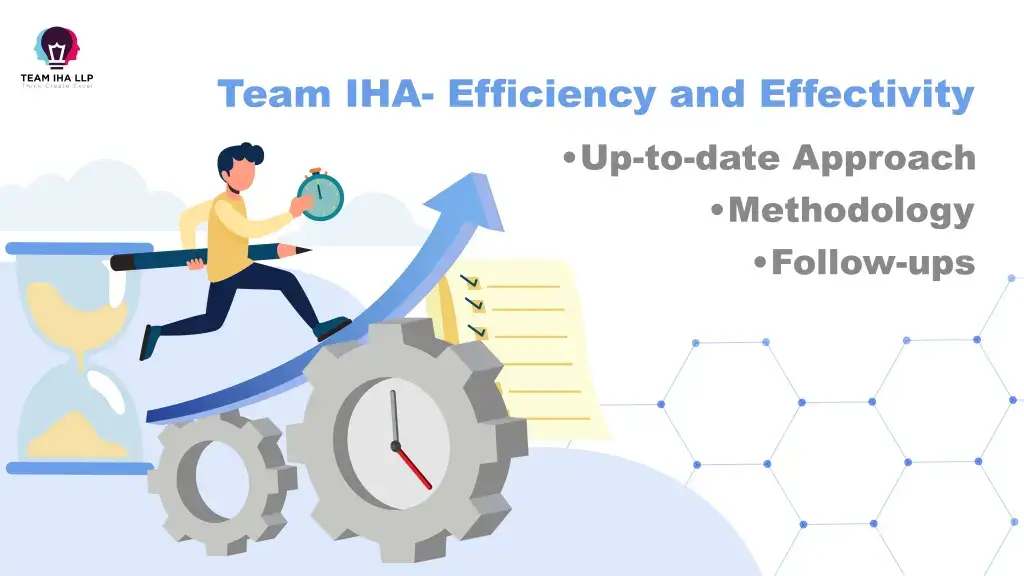 Methodology- By using the agile methodology, the team makes sure to provide a flexible and revised process for the development of an integrated and refined mobile application. To skyrocket the success of your business, we keep the process updated with all the new requirements.
Up-to-date Approach- Team IHA's zeal to keep up with the growing technology and market trends, allows them to stay ahead in the marketplace. They make sure to incorporate the right features into their projects to make the applications never go outdated.
Follow-ups- Our post-delivery application maintenance and up-gradation offerings make it very easy and quick for our client network to stay updated with the growing technology trends.
Mobile App Development by Team IHA
Getting mobile app development services from the experts of the company can improve the efficiency of your company and lead you to heights of glory.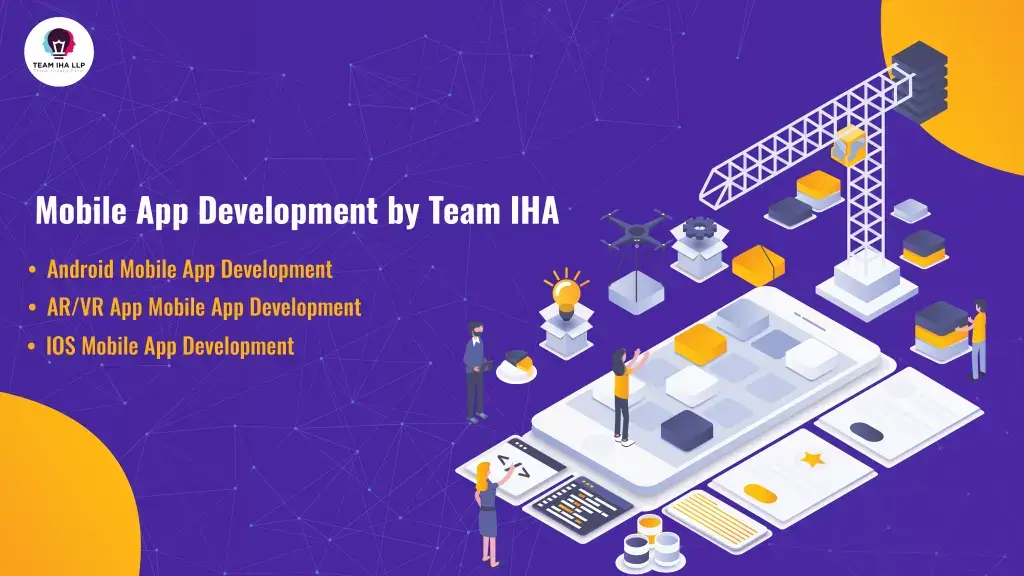 Android Mobile App Development
Picking IHA for your android application advancement opens vast opportunities for the company. The group would work with all their heart to satisfy your dream of element-rich and secure portable applications by involving the most recent innovation for an android application upgrade that will assist with rejuvenating your vision.
IOS Mobile App Development
The team finds the most tailor-made, potent, and adaptable iOS portable application answers for you to make your next application your client's absolute favorite. IHA's extensive portfolio contains a well-made range of iOS applications, offering the right features and helping startups, SMBs, and leading enterprises elevate their operations with spot-on iOS development.
AR/VR App Mobile App Development
With deep industry expertise, Team IHA's innovations for AR/VR applications are stable, usable, and secure for mobile, web, and headset, stimulating multi-user experience with minimum risks and maximum potential.
"Let's make it easy", says the experts of Team IHA LLP with the aim of helping companies achieve their goals. Need for a mobile app development platform? Connect with the best mobile app development company in the market!