Since then, 3CX has established itself as a global leader in business communications. Leveraging his open-standard SIP and WebRTC technology, 3CX has evolved from its beginnings as a PBX phone system to a complete communications platform.
Offer your customers simple, flexible, and affordable calling, video, and live chat solutions. With 3CX, businesses can significantly reduce costs and administrative burdens while increasing productivity and improving the customer experience.
To support the mighty and ever-capable Phone systems, there is certain specific hardware requirement that one may need to employ to run their 3CX system at peak condition.
These recommended hardware specs are given as a starting point and could alter depending on your business's demands and usage. Some basics are:
CPU
Depending on the number of call end-points, using call queues and group calls costs the CPU more than one-on-one calls do.
In order to choose an appropriate processor based on the recommended processor family, refer to this CPU hierarchy, based on their suitability to the recommended Intel CPUs, AMD CPUs are supported.
Memory
As more extension groups or queues are assigned users, more RAM is required.
Network
Depending on the number of simultaneous conversations and use of other network applications, 3CX requires at least 1Gb LAN network connectivity.
For more than 1000 expansions, 10Gb is needed.
On HyperVisor platforms, link aggregation (LAG, LACP) can be utilized to increase the throughput that is available, however, it is not available for bare metal machines.
Storage
Set aside at least 30GB for the installation of the 3CX base system. Add an extra drive, partition, or space for voicemail backup, recordings, logging, or voicemail.
Note:
1MB of recorded audio is used for every minute of voicemail and recording.
Logging: On a busy system, verbose logs can use up to 1 GB of storage per day, or per 2500 calls.
Regularly offload (archive) unused voicemails, backups, and recordings to cold storage to maintain the maximum amount of free capacity for your PBX.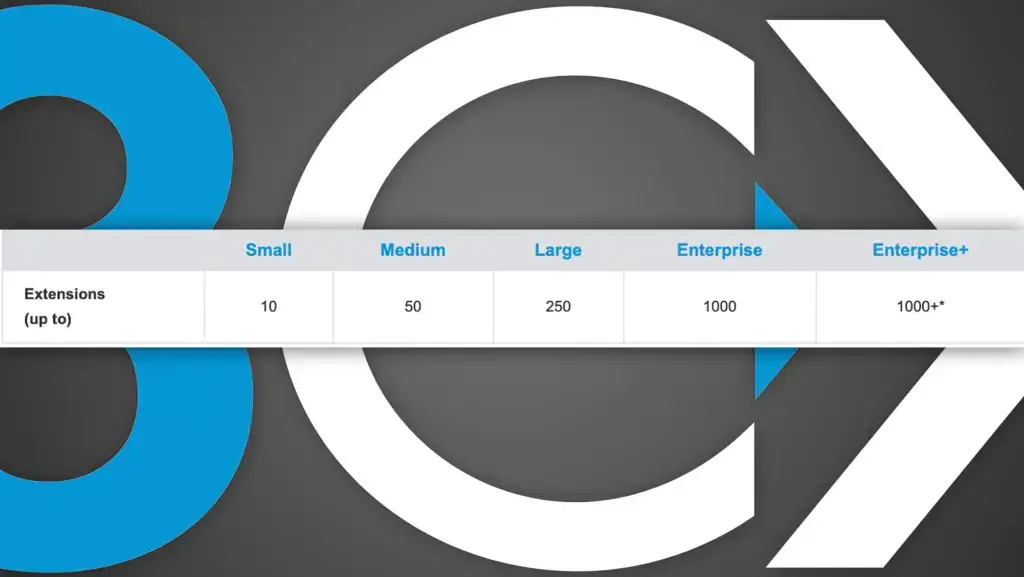 For usage cases of more than 1000, you may contact 3CX directly.
x86 – Based
x86-based CPU installations can be utilised as "Bare Metal" or "Virtual Machine" deployments and need to be compatible with 64-bit architecture. The following HyperVisors were used according to 3CX verification:
– VMware vSphere Hypervisor (ESXi) 6.5u1 and above, with VMWare tools package installed
– Microsoft Hyper-V Server (6.2) and above capable of running Debian 10, Win10, Server 2016 and above
– Citrix XenServer 7.0 and above
– KVM 2.8 and up
Note: Additional configuration may be needed for the virtual machine, depending on the HyperVisor used.
3CX PBX
Small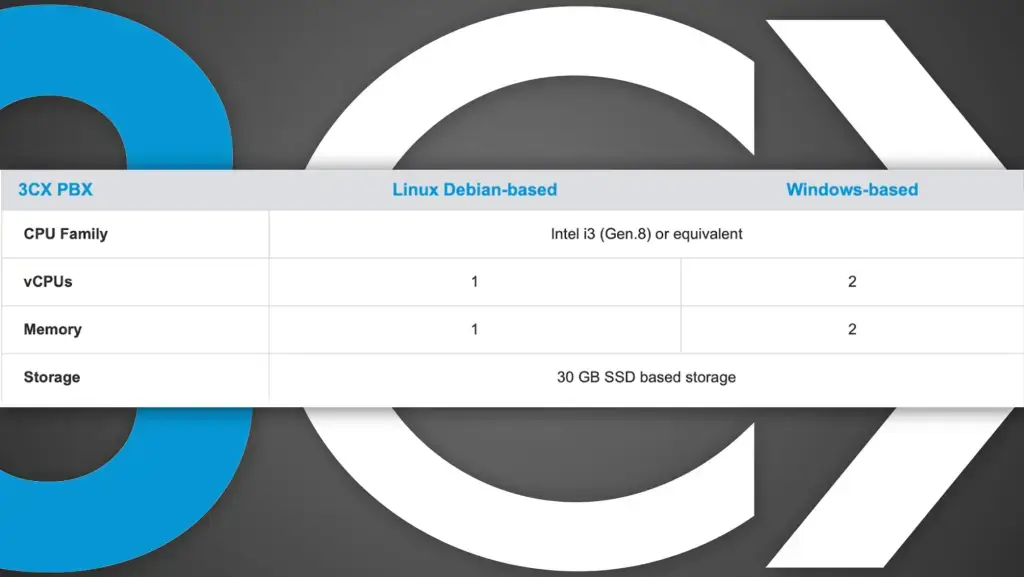 Medium
Large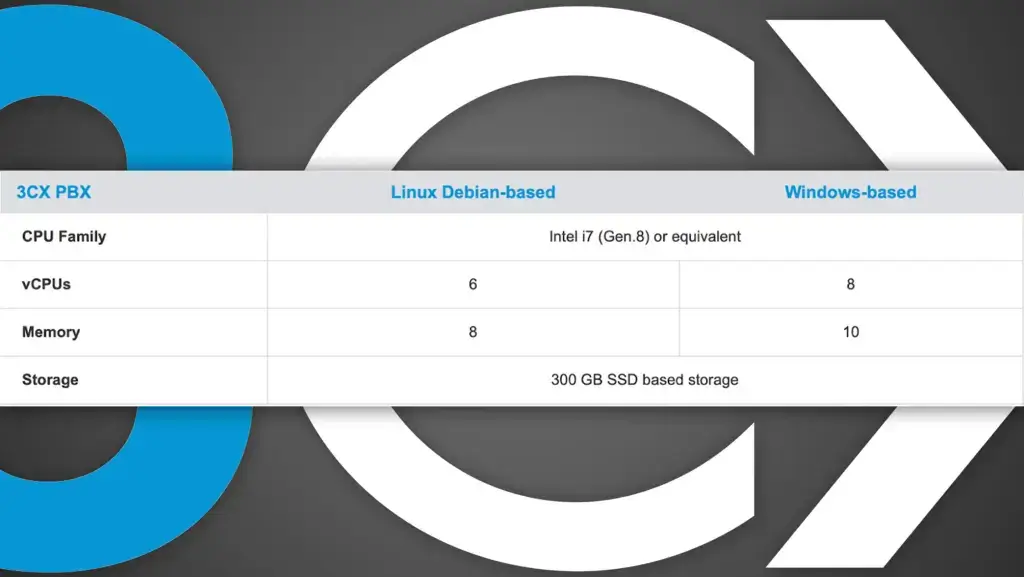 Enterprise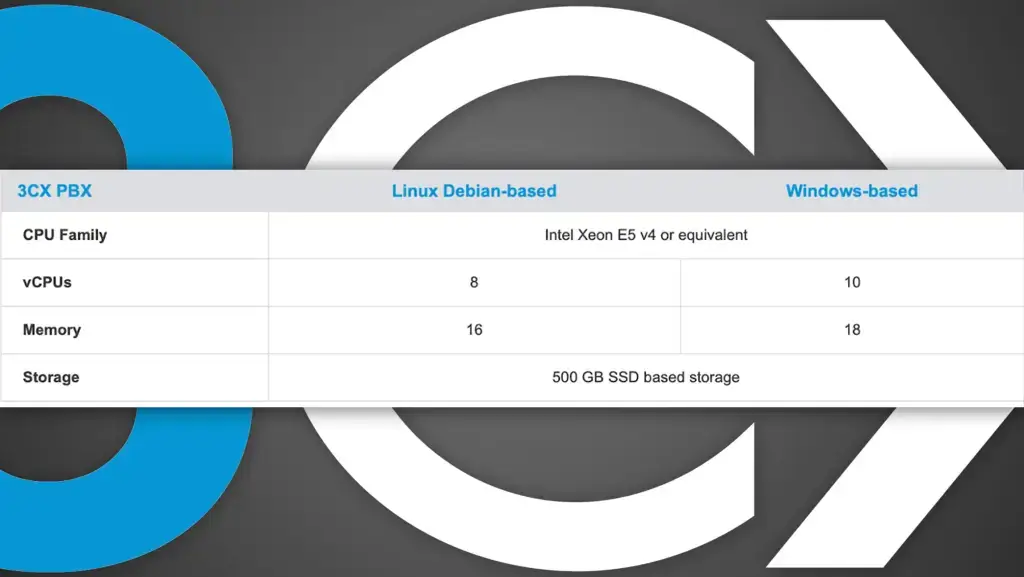 Enterprise +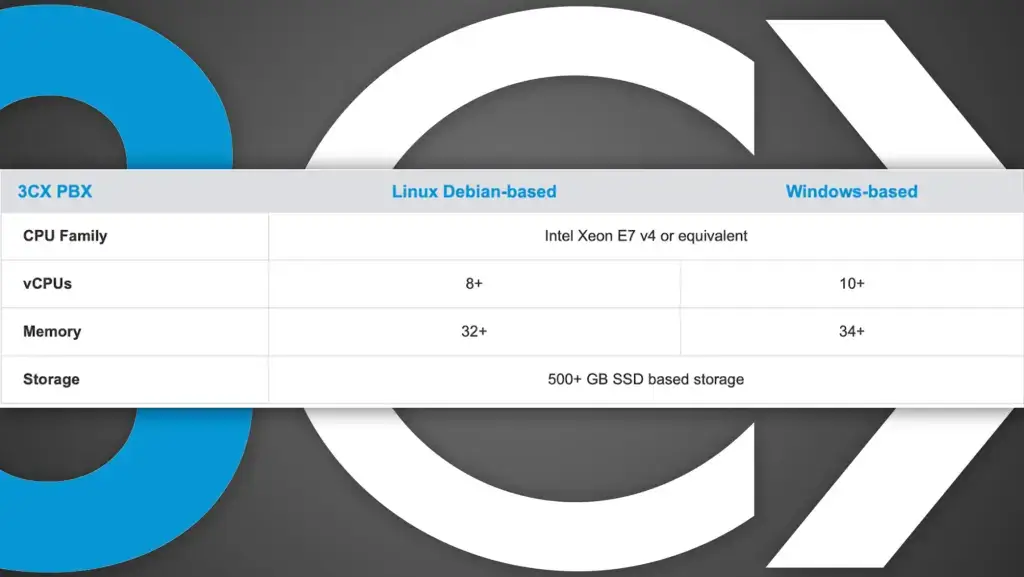 3CX SBC
These SBC specifications are advised if the 3CX PBX is housed in the cloud and IP phones need to be routed to the instance: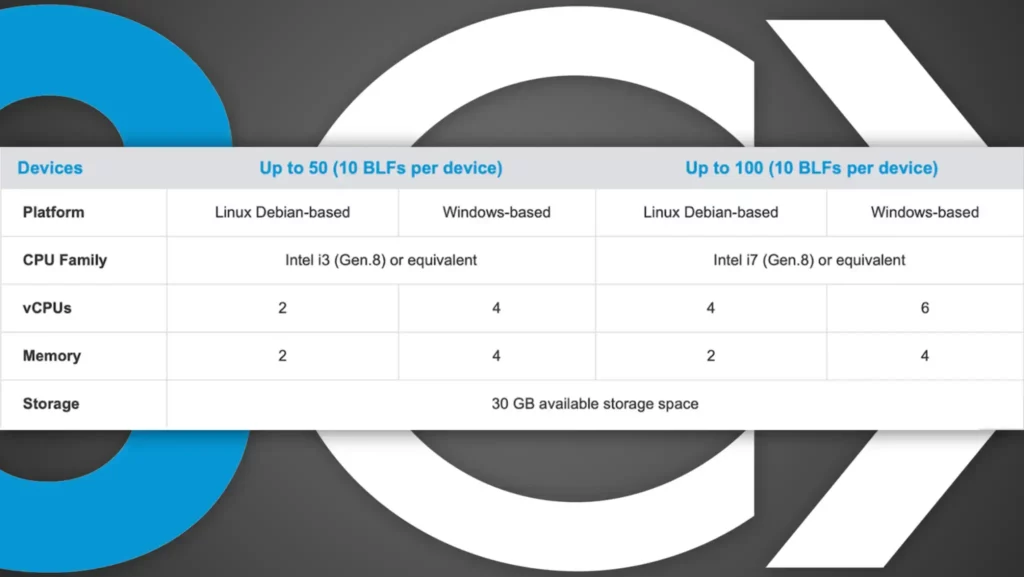 ARM Based
Hardware recommendations for simple on-premises installations using reasonably priced and energy-efficient physical hardware. (3CX PBX or SBC)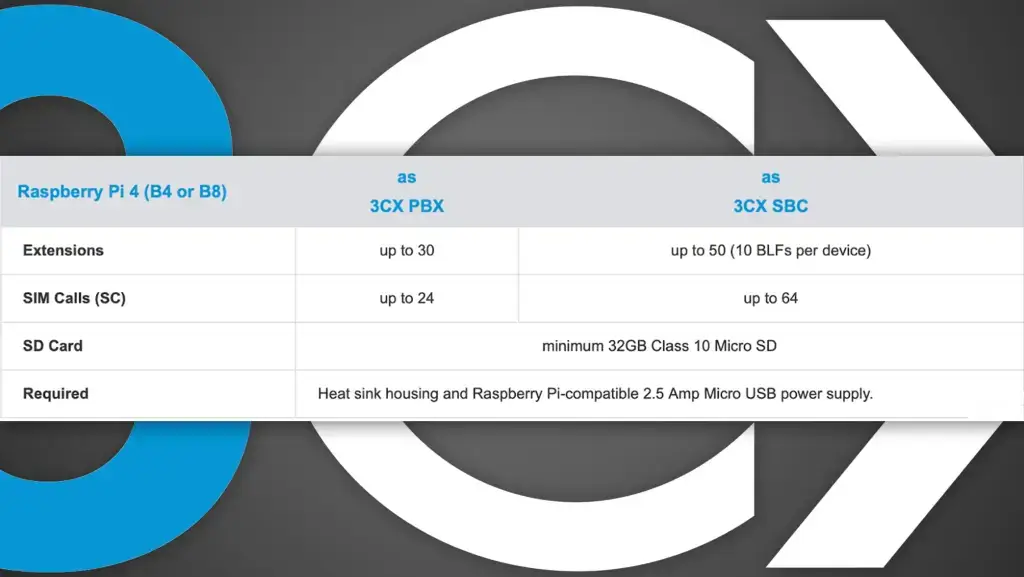 Cloud Provider
Based on the use cases described in the bare metal configurations, suggested virtual machine / instance specs for Google Cloud Platform (GCP), Microsoft Azure, and Amazon Web Services (AWS) / Lightsail. Depending on your demands, you can choose instances with more performance and memory.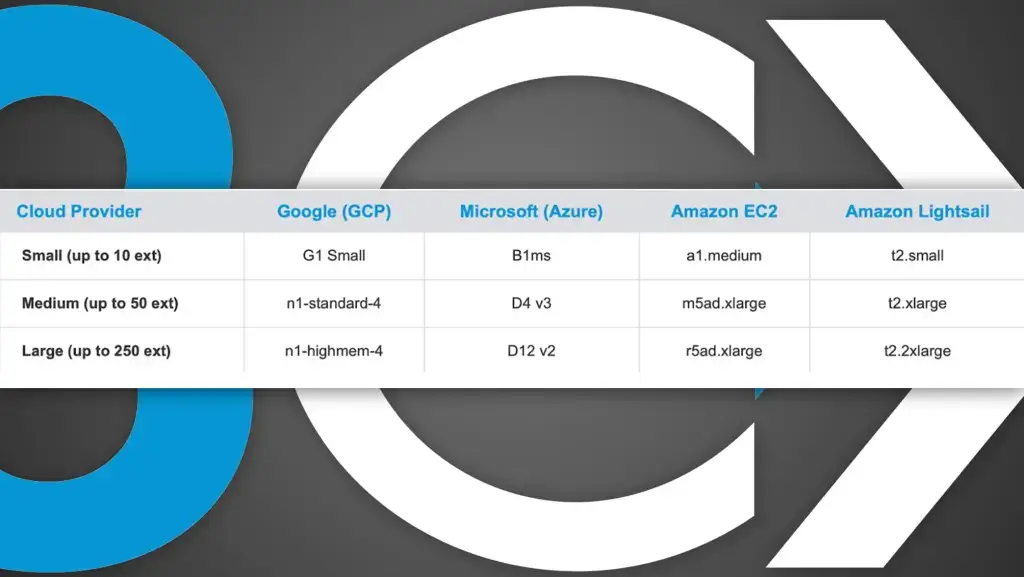 Depending on your demands and usage, adjust the storage capacity and switch out space as necessary.
Get in touch with us as we are Team IHA and we are a designated bronze partner of 3CX, we provide 24/7 tech-support services, without charging a single penny for that. Along these, you will get a dedicated account manager and in-house cloud telephony services, and a lot of other things. We cover everything from creating your digital footprint over the last 15 years. With the help of the best IT geeks and marketing professionals, we aim to be a one-stop solution for all your business needs.