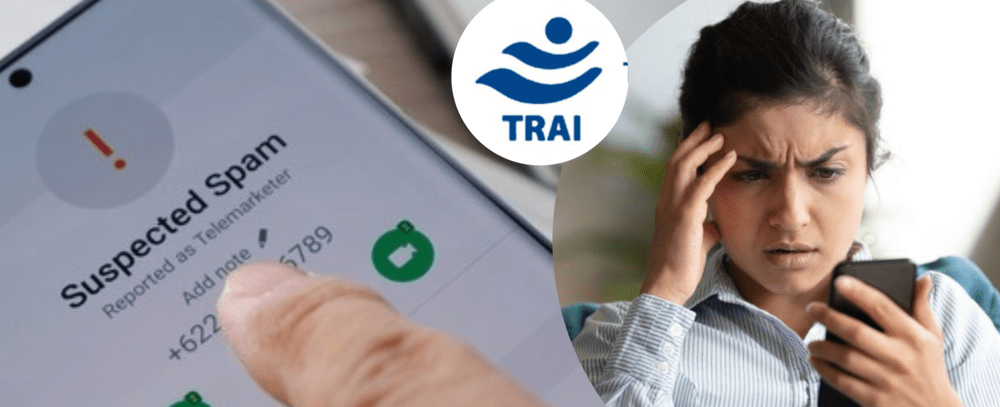 Well, the Telecom Regulatory Authority of India (TRAI) has some good news for you. TRAI has recently introduced new Artificial Intelligence (AI)-based filters that will help curb calls and messages.
With these new spam filters, you can expect to see a significant reduction in the number of unwanted spam calls and messages you receive. The AI-based filters use machine learning algorithms to analyze and identify spam calls. The filters can distinguish between legitimate calls and spam calls, allowing only the legitimate ones to reach you.

TRAI's Mechanism to Report and Block Spam Calls and Messages for a Safer Communication Environment
TRAI has also provided a mechanism for users to report spam calls and messages. If anyone receives a spam call or message, they can report it to your telecom service provider. If a phone number is sending spam messages or making spam calls, the telecom service provider will tell TRAI and thy will finds out that the number is guilty, it will be added to a blacklist. This helps stop spam communication and makes sure people can communicate without any trouble. The telecom service provider and TRAI are working together to create a secure and reliable communication environment for everyone..
This is a significant step towards reducing the nuisance caused by spam calls and messages. With these new spam filters, you can expect to have a more peaceful and uninterrupted experience with your phone. You won't have to worry about constantly blocking numbers or reporting spam messages.

In conclusion,
TRAI's new AI spam filters are a welcome relief for those who have been bombarded with spam calls and messages. With these filters, you can expect to have a more pleasant and hassle-free experience with your phone.
A TRAI-approved cloud telephony solution can benefit your company in a number of ways.
1. Cloud telephony removes the need for expensive gear and software installations, saving your company money. Small enterprises can benefit from its cost-effectiveness as they only pay for the services they use.
2. Companies can readily expand or contract their telephony systems in response to changing requirements with cloud telephony's scalability.
3. Cloud-based phone systems allow access from any location with an internet connection, making it particularly useful for companies with mobile or remote employees.
4. A cloud telephony system with a virtual receptionist, voicemail, and call forwarding can give your firm a professional appearance.