Introduction
Nowadays, there is a tonne of alternatives for travellers to choose from when choosing a place to stay. Price, location, customer service, reviews, or even a random drink presentation on the hotel bar that someone they don't even know shared and unintentionally came across on their social media (due to internet branding) might be factors that cause these possibilities to appear. As a result, the asset developed on digital platforms is becoming more valuable every day because of Internet Branding.
Team IHA LLP is at your disposal if you need a one-stop shop for all of your branding issues. I Have Answer (IHA), the company's name says, works assiduously to give its clients the finest result possible.
The team consistently comes up with creative approaches to improve quality and outcomes. They flourish when they can accomplish exceptional outcomes in the least amount of time. Over the past 16 years, Team IHA has expanded tremendously and shaped people's thoughts. With customers in more than 15 countries, the company is regarded as reliable for assisting hotels and resorts in their pursuit of a tremendous internet brand image.
The importance of Internet Branding
A strong internet branding approach sets you out from your rivals and helps visitors remember you. A strong online strategy is required to represent your beliefs through the usage of the internet, particularly social media, in order to advance your reputation. Briefly, the importance of online branding can be understood by the points below: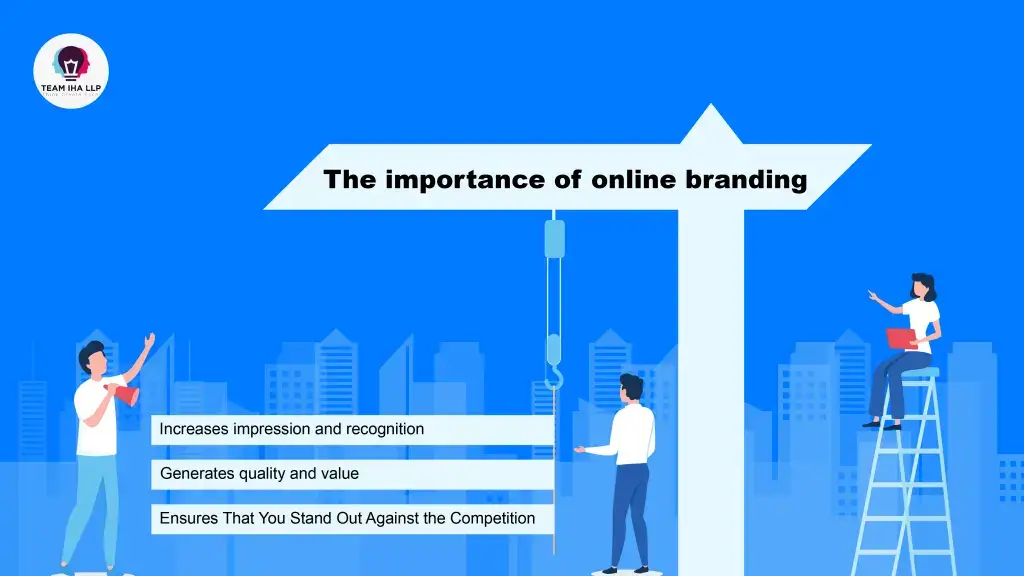 Ensures That You Stand Out Against the Competition
Guests are more likely to interact with businesses that have a solid reputation and a solid track record than with those that don't. The same goal is served by hotel online branding. Some hotels could provide more than your hotel does, or they might even be more affordable while still providing the same services and amenities. Customers will continue to choose that company as long as it stands out from the competition.
Team IHA helps in building your brand's goodwill from scratch. In the generation of digitalization, the team contributes largely to improving your company's online presence through various methods like Search Engine Optimization, Social Media Marketing, Analytics & reporting and much more!
Increases impression and recognition
When seen, a hotel would make a significant impact if it accurately reflected itself online and presented its offerings and benefits. That will raise the likelihood that potential customers will have a favourable image of your business and choose it over the competition. Here too Team IHA's 24×7 support for increasing your brand image works wonder, as we try to supplement your brand with all the tools of internet branding.
Generates quality and value
Every amenity that the hotel offers will serve as an example of the brand's excellence and is likely to thrill prospective customers who are still doing their research about the hotel. Utilizing these resources for online branding and visitor interaction increases the organization's worth and the calibre of the services it provides. Building a long-lasting and excellence-focused brand for consistency is a sure way to succeed, regardless of the size of the firm.
Conclusion
In the modern world, an online brand image is a huge part of bringing in revenue for hotels and resorts. Customers around the world are constantly seeking personalization and have become highly preferential in their choice of hotels because they are becoming increasingly computer aware and will not accept hotels' offers of subpar quality. At Team IHA, we offer the best in class online internet branding services to make sure your hotel/resort appears top-notch to potential customers and stands way above the competition.
So get in touch with the best internet branding company to take your business to reach new heights and achieve success.